Today, I got the top wing skin parts out of the crate and began fitting them to the left wing.  Way back in the beginning of the wing construction process, I had made a mistake in drilling the J channel wing stiffeners in the wrong position.  I had contacted Van's Aircraft about this and they confirmed it was not a big deal to simply extend the length using a short piece of J channel at the wing tip, so I fit and drilled this piece today as well.
I used up every silver cleco I could find and still didn't have quite enough for the whole wing.  I guess I'll have to order some more eventually.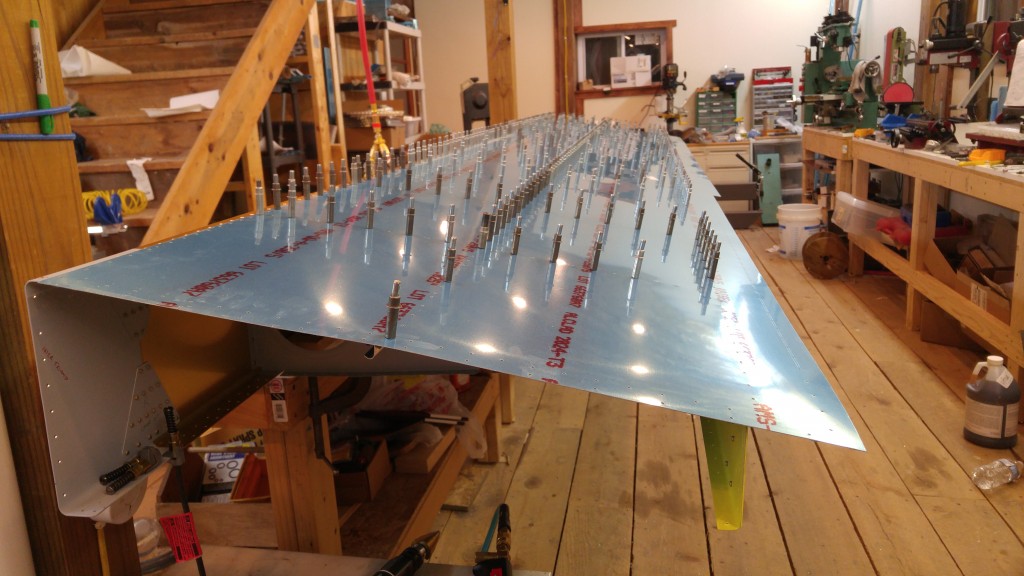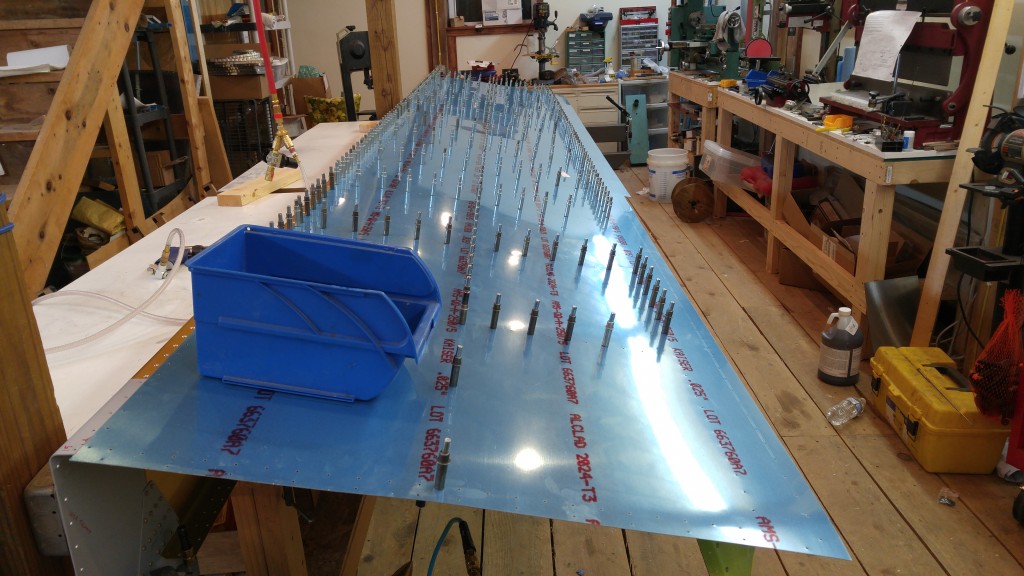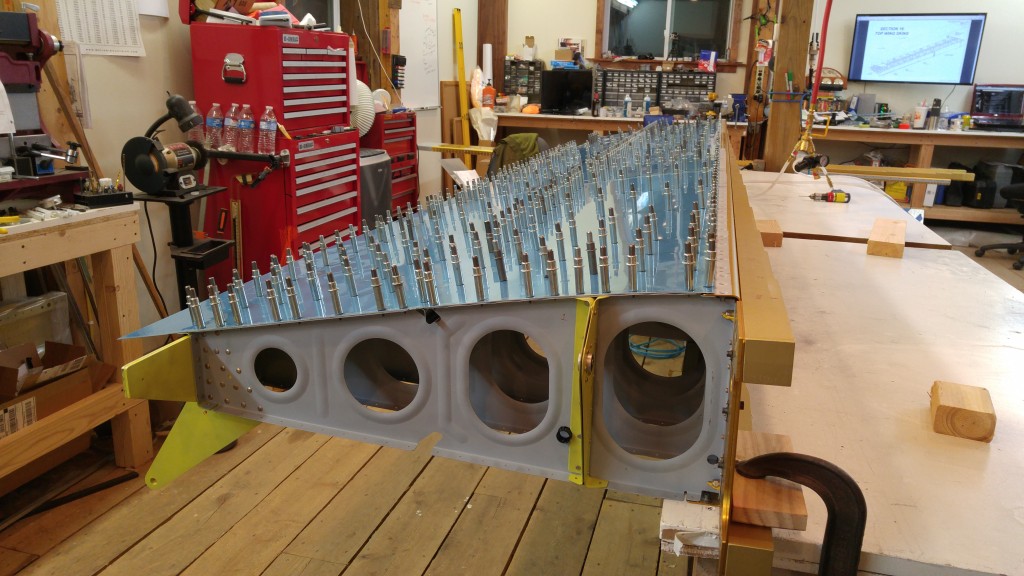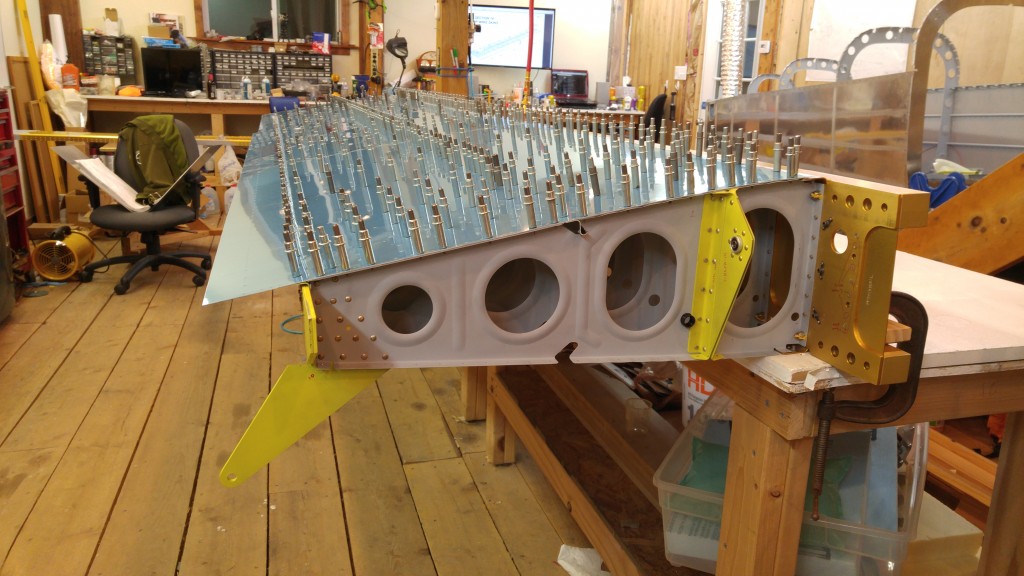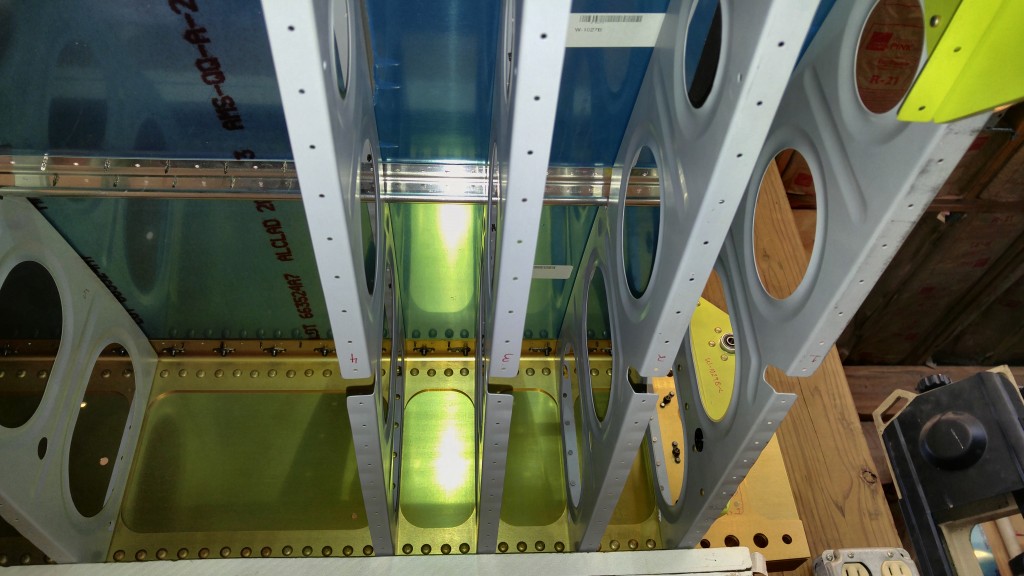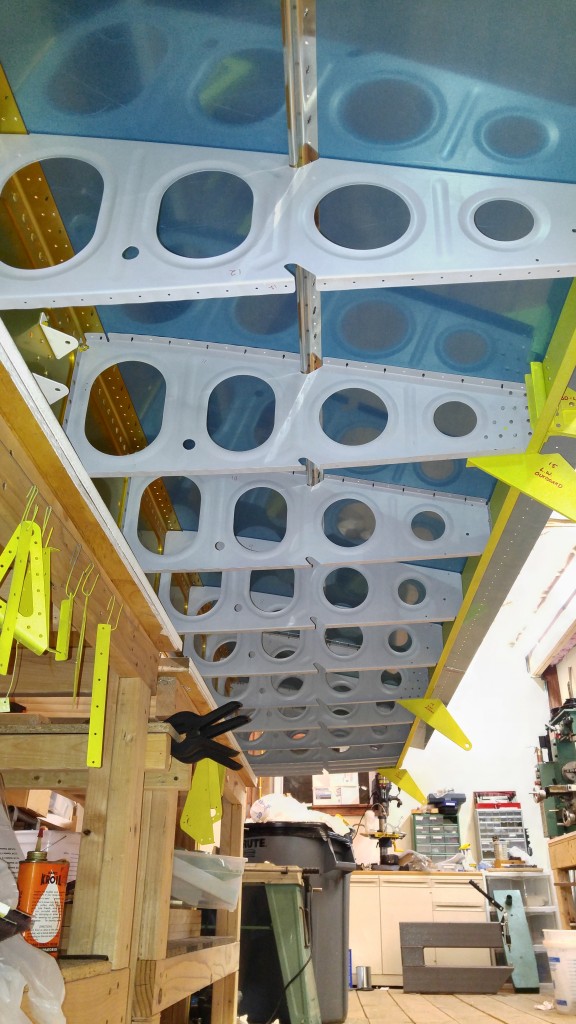 Time Lapse Video:
Also, today I worked on drilling out and re-setting some rivets on the rear spar on the left wing that I didn't like.