Today was the most I have ever flown in one day–7.4 hours in total, between five airports.  We started off the day in Aiken, South Carolina with a departure around 0700 after an early wake for a cab ride to the airport.
From there we were asked to fly to Ocala, FL (KOCF) to pick up some supplies.  We had room for about 200 lb of cargo, most of which consisted of food and toilet paper.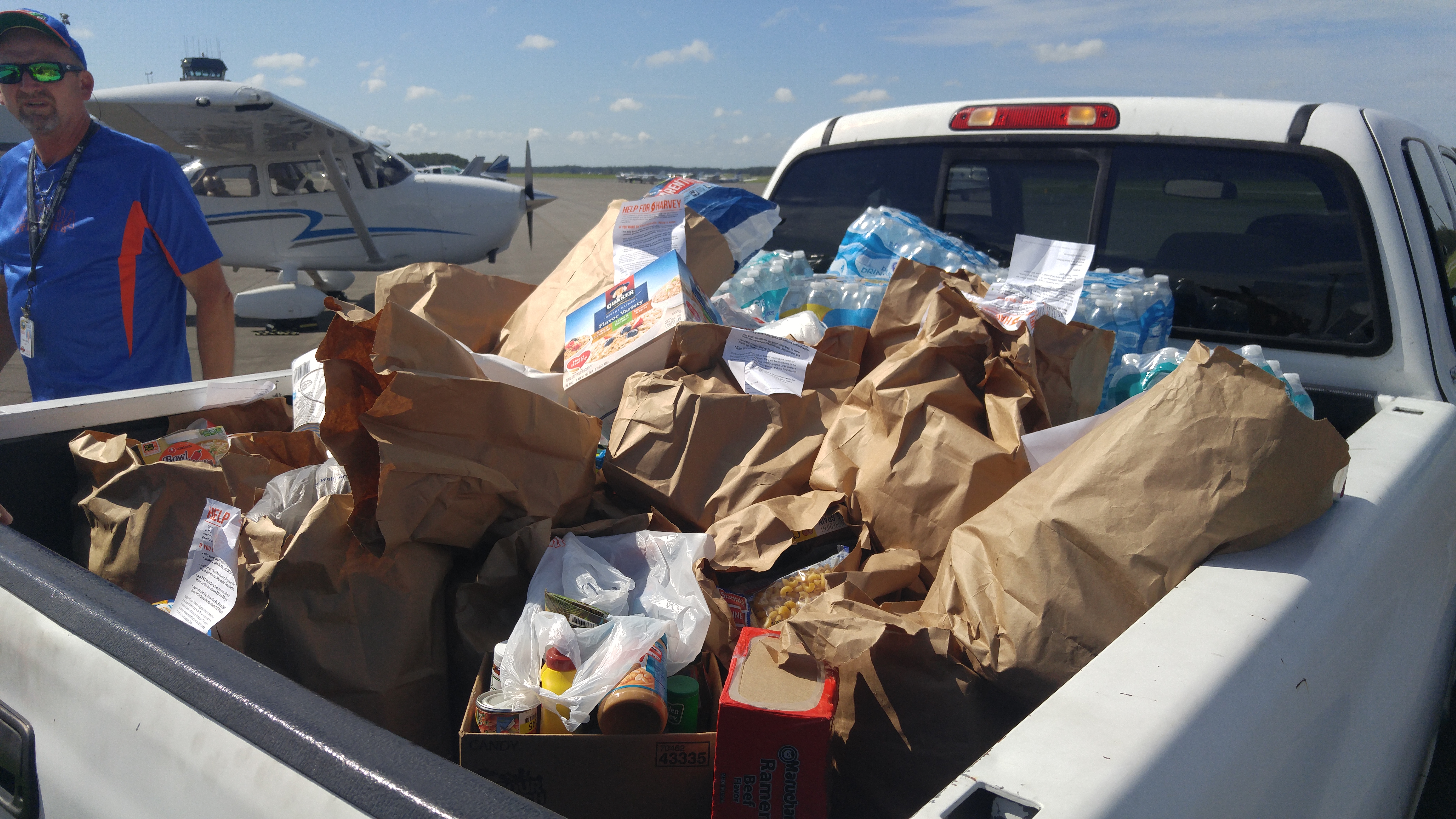 We carried this load to Lakeland (KLAL), where the heart of the operation is located.  Some volunteers who drove all the way from Minnesota are running things from their impressive RV.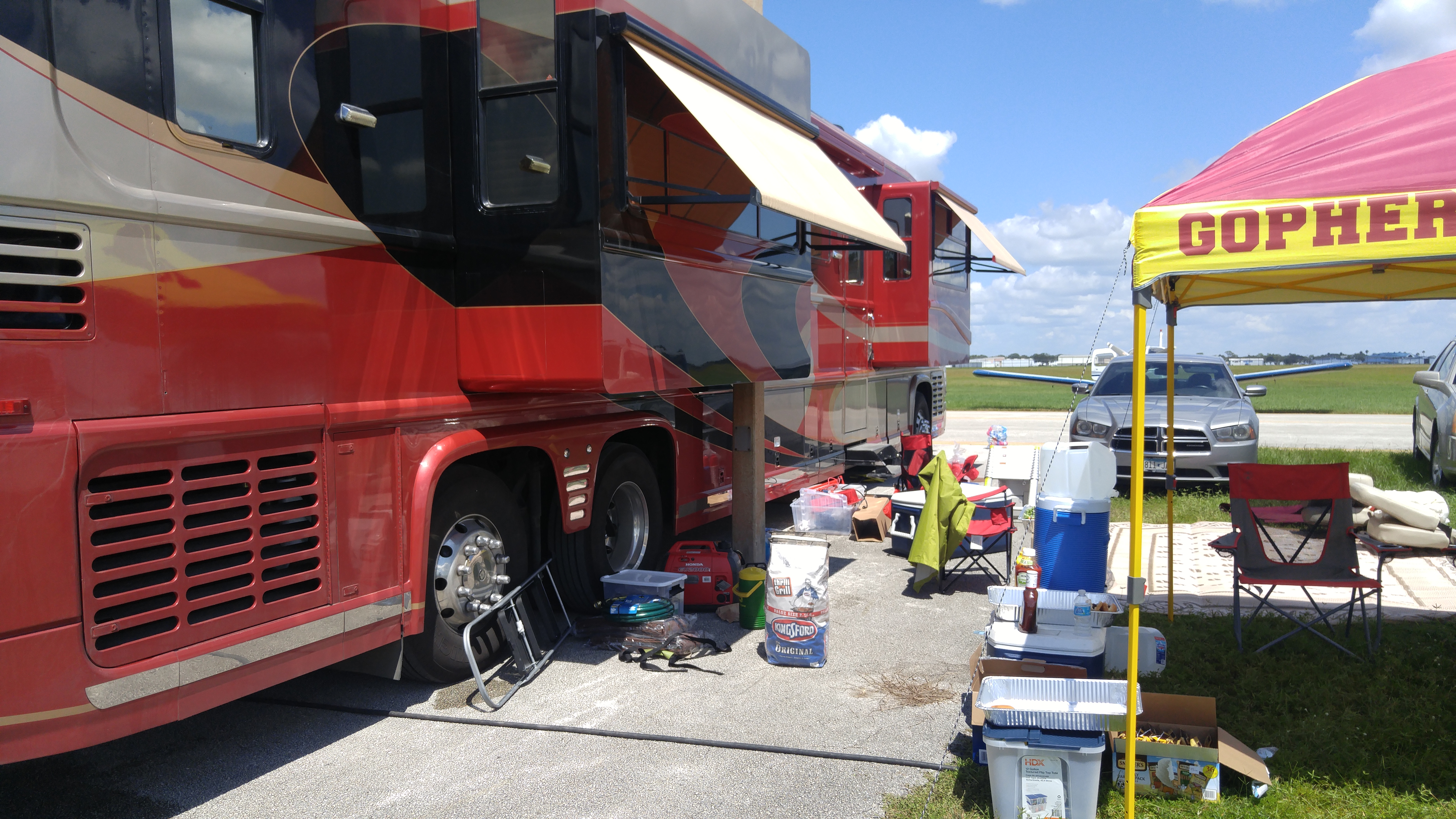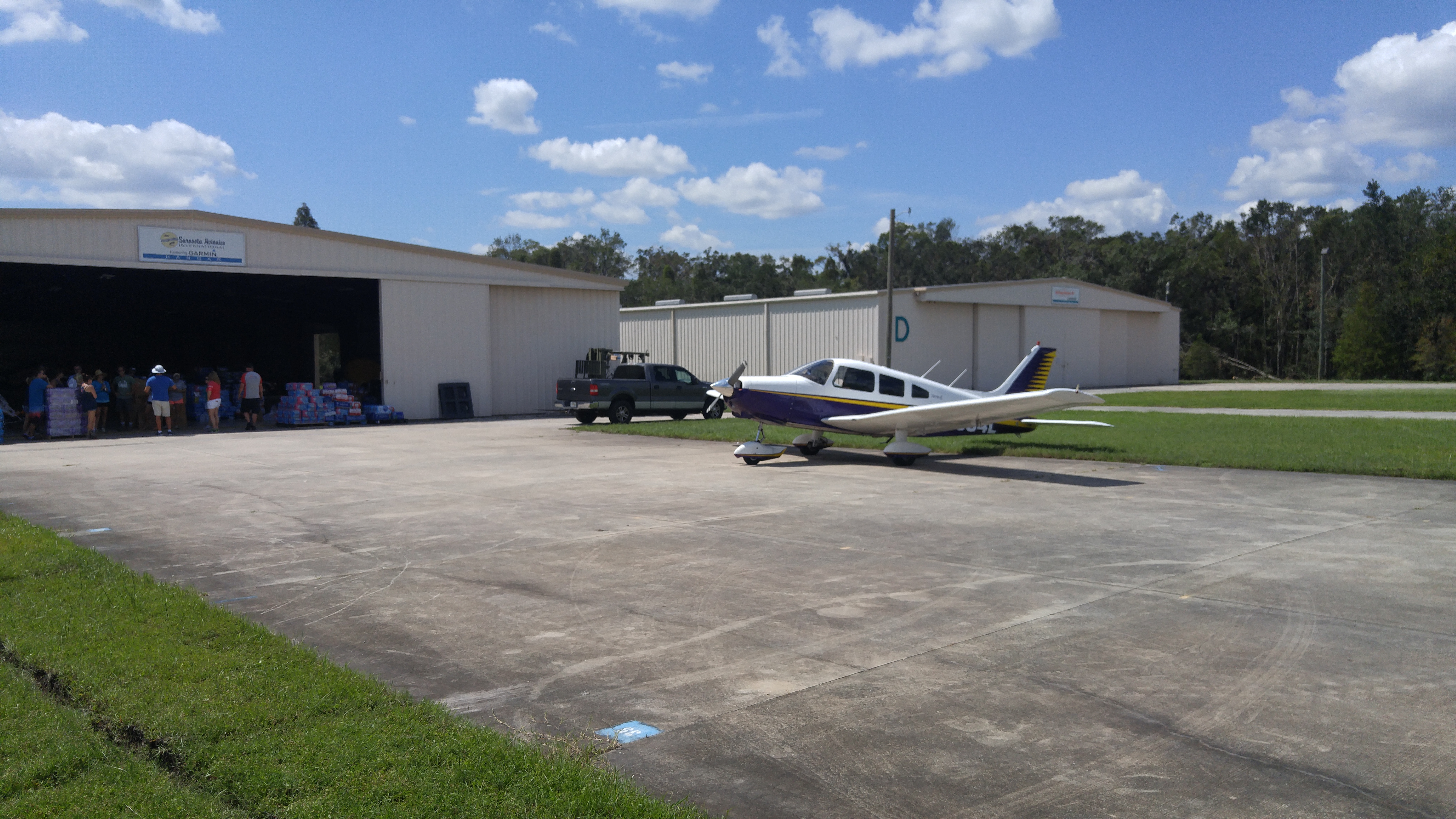 After dropping off our personal bags at Lakeland, which allowed us to add more cargo to our trip, we filed IFR to Homestead (X51) and took to the skies again.
Cargo that is brought into Homestead is unloaded from a large number of small airplanes and then prioritized by need.  Some larger aircraft, including Cessna Caravans, then transport larger loads to the Keys airports.  It is a bit more efficient this way.

Homestead was hit hard–many aircraft were destroyed here one the ground by the hurricane.  The salvage effort is nearly complete.
A nearly brand new Cessna was tossed like a toy.
One of the Pittsburgh group had been asked to take over organizing the Homestead operation.  He agreed, but nearly collapsed from dehydration earlier today.  When we arrived at Homestead, we stuck around with him until his flying partner R (name redacted due to R's modesty) returned from a mission to pick up donations from Boca Raton.  I helped load one of the Caravans while we waited.  When R returned, we began our departure, intending to return to Lakeland to pick up our personal bags before continuing on to Sarasota, where R is graciously putting us up in his second home in the area.
However, the early evening weather put up a blockade between us and Lakeland and I deemed it safest to fly straight to Sarasota (KRSQ) where we were to meet R.  Halfway to Lakeland, we advised ATC we wished to divert to SRQ, where we ended our flying day.
We grabbed dinner and stopped to buy toiletries that we had left behind in Lakeland and then went to R's home, where I am writing this.  Good night!