Today I spent a lot of time deburring and dimpling the right wing tank skin, stiffeners, and associated parts. I also found that the DRDT-2 works better for screw hole dimpling than the pneumatic squeezer did, so I ran the left wing tank skin back through the screw hole dimpling process, and the holes now look much crisper.
I also got a very nice surprise when Mom and Tim showed up unannounced for a visit and gave me a great little chest that Tim made for me in his wood shop. I'm going to come up with a good use for it that will not damage it. Tim said I should keep it in the workshop but I want to make sure I don't get it dirty or scratched or damaged in other ways. It really is a nice piece of craftsmanship!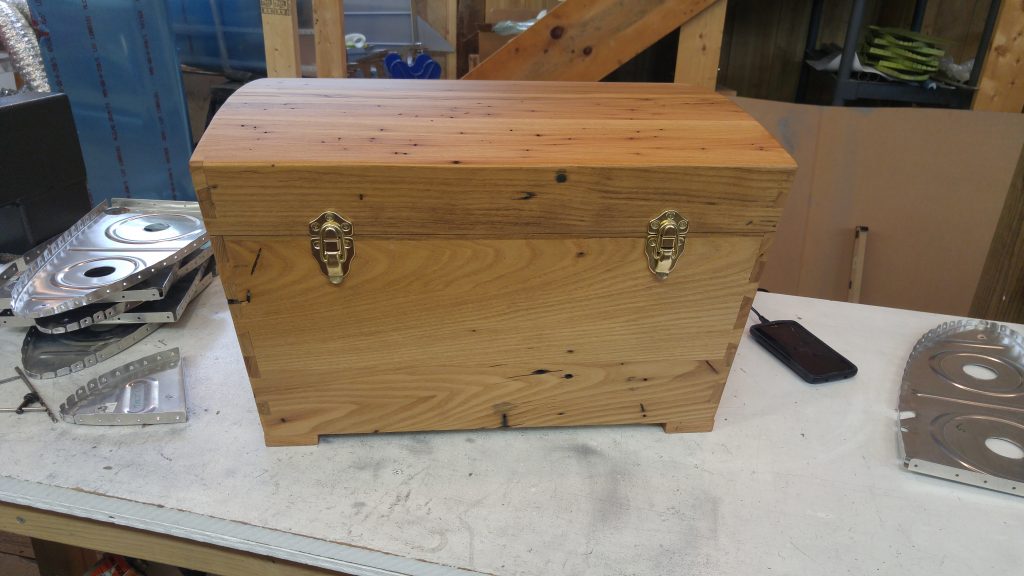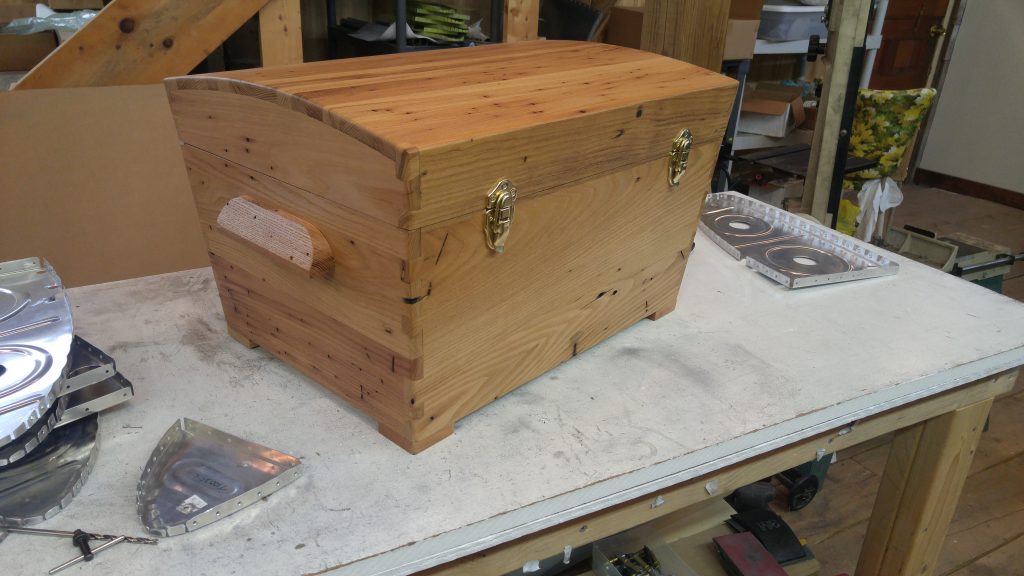 It is made of wormy chestnut, which is really pretty. I think it is finished only with linseed oil. The aroma is very nice, and I like the natural finish.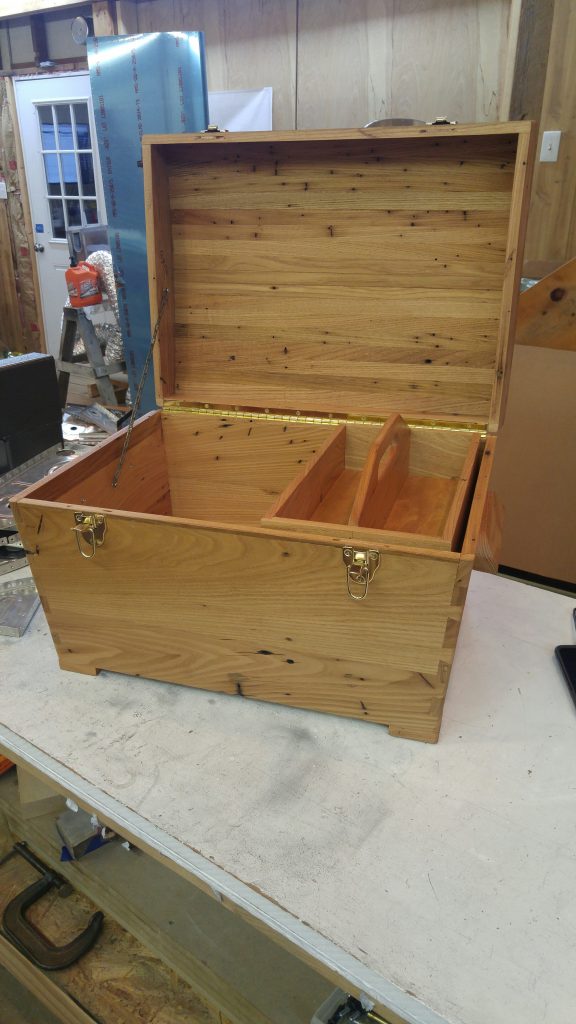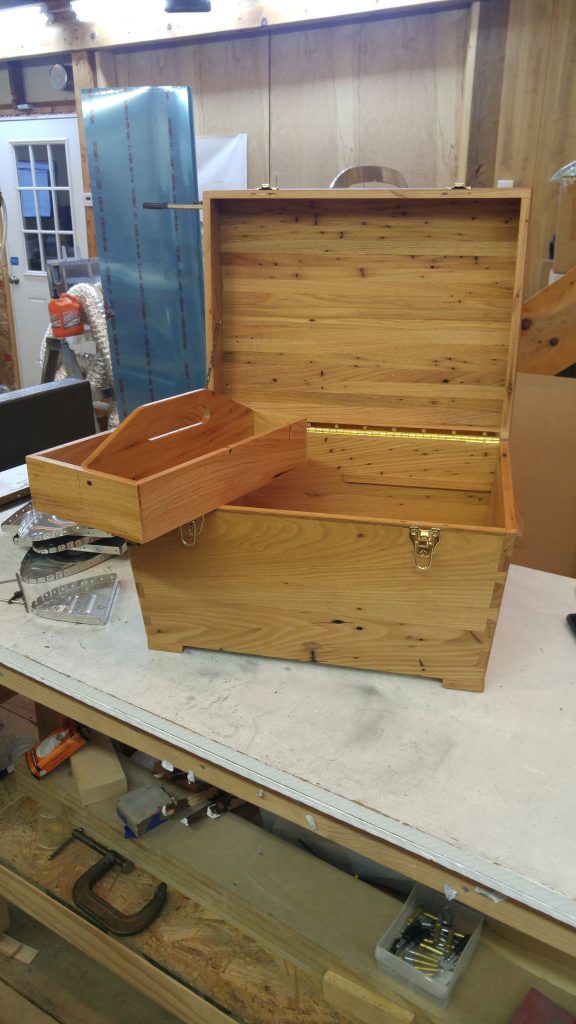 He even signed and dedicated it!